Report: AWS Falls Behind Microsoft Azure (In Some Areas)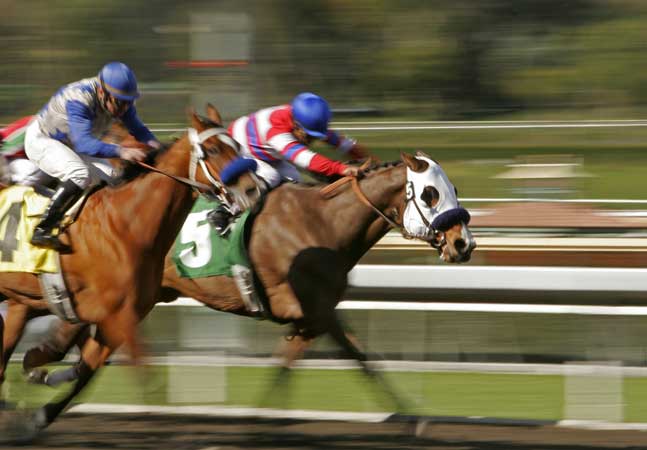 "Microsoft Azure usage surpasses that of AWS" is one of the main takeaways from the Flexera 2022 State of the Cloud Report based on a survey that garnered 753 respondents late last year.
The latest edition of the SaaS-based IT management solutions firm's annual cloud survey indicates that while Amazon Web Services remains the platform of choice among cloud-entrenched organizations, Azure — historically the No. 2 platform by market share — has gained significant ground among less-extensive cloud users.
"Data from this year's survey indicates Azure seems to be either closing the gap — or has slightly surpassed — AWS with some users," the report says. "As the first large-scale cloud provider, AWS is used more frequently by organizations that have been using the cloud over a longer period and are heavy cloud users. Across all respondents, 81 percent of heavy cloud use organizations use AWS compared with 80 percent using Azure. Among organizations with moderate cloud use Azure has a slight lead and enjoys higher adoption for organizations that are light users."
While the above constitutes one of four main takeaways from the report as presented by Flexera, the other three are:
The need for FinOps grows: Cloud costs continue to grow, and the amount of waste remains high. Numerous roles, including IT/Ops, cloud centers of excellence and FinOps teams, are seeking to keep costs down.
Native tooling gains traction: Third-party tools that assist in areas such as orchestration and container management seem to be losing ground to native tooling from the cloud providers themselves.
Growth of SMB cloud usage: Cloud spend by SMBs reflects a massive uptake, with 53 percent of SMBs spending more than $1.2 million — up from 38 percent reported last year.
Other highlights of the comprehensive report as presented by Flexera include:
Enterprises embrace multi-cloud:

89 percent of enterprises have a multi-cloud strategy, 80 percent have a hybrid cloud strategy
Many organizations silo applications within a given public or private cloud, with 45 percent siloing apps on different clouds, 44 percent using DR/Failover between clouds, and 41 percent integrating data between clouds
41 percent of participating organizations with more than 10,000 employees use multi-cloud security tools and 37 percent of all participating organizations use multi-cloud cost management tools

Public cloud adoption continues to accelerate:

37 percent of enterprises spend more than $12 million per year on public clouds
More than 55 percent of all respondent workloads and data are expected to be in a public cloud within 12 months
Sixty-six percent of respondents said cloud usage is higher than initially planned this year, though 90 percent had predicted higher usage last year due to Covid
53 percent of all respondents said the top challenge in cloud migration is understanding application dependencies

Understanding cloud initiatives and metrics:

59 percent of organizations plan to optimize existing use of cloud (cost savings), making it the top initiative for the sixth year in a row
57 percent of organizations plan to focus on cloud migration
74 percent of organizations use cost efficiency and savings to measure cloud progress

Organizations taking a centralized approach to cloud:

74 percent of enterprises have a central cloud team or cloud center of excellence (CCoE)
53 percent of cloud teams are responsible for governing infrastructure-as-a-service (IaaS)/ platform-as-a-service (PaaS) usage and costs
57 percent of enterprises reported using cloud managed service providers (MSPs) to manage public cloud use

Top challenges are security, spend, governance and expertise:

85 percent of all respondents indicate that security is a challenge, followed by 83 percent for lack of resources/expertise, and 81 percent for managing cloud spend
For light cloud users, lack of resources/expertise is the top challenge (84 percent); for heavy cloud users, security is the top challenge (84 percent). Managing cloud spend is a challenge for all respondents (81 percent)
37 percent of organizations reported that understanding cost implications of software licenses is a challenge of software in the cloud

Organizations struggle to handle growing cloud spend:

Organizations are over budget for cloud spend by an average of 13 percent and expect cloud spend to increase by 29 percent next year
Respondents estimate organizations waste 32 percent of cloud spend
Organizations aren't taking advantage of all cloud provider discounting options, but are beginning to leverage automated policies to shut down workloads after hours (45 percent) and rightsize instances (42 percent)

Containers are now mainstream:

47 percent of organizations are currently using AWS ECS/EKS for containers, 43 percent use Docker, and 42 percent use Kubernetes
Container-as-a-service (CaaS) offerings from the public cloud providers continue to gain traction with customers; this year, a CaaS tool (AWS ECS/EKS) surpassed Docker for the top spot
Lack of internal staff with expertise is cited by 42 percent of respondents as a top container challenge

Adoption of cloud configuration tools is shifting:

AWS CloudFormation templates (50 percent) and Azure Resource Manager templates (48 percent) are now the configuration tools most widely adopted by respondents
Third-party tool usage declined from last year: Terraform dropped from 36 percent to 30 percent; Chef dropped from 27 percent to 20 percent; Puppet dropped from 27 percent to 20 percent; Ansible dropped from 31 percent to 27 percent; and Salt/SaltStack dropped from 12 percent to five percent
The highest percentage of enterprise respondents use Azure Resource Manager templates (52 percent) while the highest percentage of SMBs used AWS CloudFormation templates (47 percent)

Use of public cloud PaaS services is rising:

At 58 percent, data warehouse has the highest adoption among enterprises
Serverless (Function-as-a-Service) and Machine learning/Artificial Intelligence (AI) have the highest percentages of enterprise respondents experimenting, 29 percent each

Private cloud adoption:

Microsoft Azure Stack increased slightly YoY to 37 percent and replaced VMware vSphere, now at 31 percent, for the top spot for all users
"One thing is for certain," Flexera said in summary. "To remain competitive and maximize the available advantages, organizations must make strategic decisions about cloud architecture, usage of public clouds, effective tooling and cloud cost management. And the siloed and disjointed approaches of yesterday will no longer be effective in today's fast-evolving digital world."
David Ramel is an editor and writer for Converge360.