AWS Bars New Customers in Russia and Belarus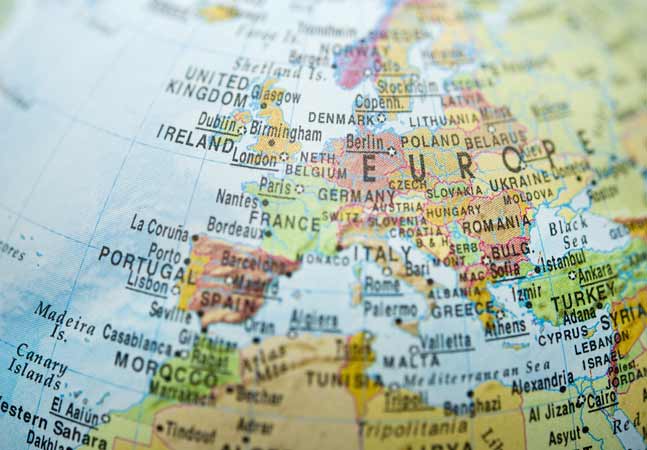 Amid the ongoing invasion of Ukraine, Amazon Web Services (AWS) is the latest high-profile business to withhold its services from Russia and Russian ally Belarus.
In a statement Tuesday, AWS indicated that it already has a years-long policy of "not doing business with the Russian government." That extends to not having datacenter infrastructure or offices located within Russia's borders.
"Our biggest customers using AWS in Russia are companies who are headquartered outside of the country and have some development teams there," AWS said.
Now, with the Russia-Ukraine conflict escalating into a massive humanitarian crisis, AWS is taking the extra step of blocking new customers from signing up for its cloud services if they are located within Russia or its ally, Belarus.
"We have also stopped allowing new sign-ups for AWS in Russia and Belarus," the company said. "AWS has clear terms of service where if a customer is using AWS services to threaten, incite, promote, or actively encourage violence, terrorism, or other serious harm, they will not be permitted to use our services. Any customer we know of who is participating in this type of behavior will have their access to AWS suspended."
The move is AWS' and parent company Amazon's latest contribution to Ukrainian humanitarian aid. Earlier this week, Amazon announced a donation of up to $10 million to charitable organizations helping Ukrainians in the region.
AWS is also providing cybersecurity and IT assistance to Ukrainian organizations to help them keep their systems online and secure. For instance, it is helping Ukrainian organizations that want to move their on-premises data and systems to the AWS cloud with migration services.
"Teams of Account Managers, Security Specialists, Solutions Architects, and other technical professionals are working around the clock to help customers and partners at this critical time," AWS said. "We are helping these customers employ security best practices, through following our Well-Architected Framework, to ensure that workloads are protected."
AWS said it has been monitoring — and thwarting — activity around nation state attacks related to the Russia-Ukraine crisis for "several weeks" now. It has detected "new malware signatures and activity from a number of state actors we monitor," and has responded by providing "remediation tools" to customers, as well as sharing its security intelligence with agencies around the world.
Since Russia invaded Ukraine in late February, there has been an uptick in malicious security attacks aimed at charities and aid organizations, according to AWS' findings.
"In these particularly egregious cases, malware has been targeted at disrupting medical supplies, food, and clothing relief," the company said. "We'll continue to work hard to protect these customers and will continue to work closely with them as they carry out their much-needed work to help those impacted by this terrible conflict."
Gladys Rama (@GladysRama3) is the editor of Redmondmag.com, RCPmag.com and AWSInsider.net, and the editorial director of Converge360.